Refreshed, Reactivated, and Enriched Quickbooks Customers List to Fulfill all your Campaign Needs
QuickBooks is well-known accounting software for small and medium-sized businesses as well as large corporations. If you're a vendor, QuickBooks Partner, service provider, or marketer, you can use our human-verified List of Companies Using Quickbooks to contact a list of firms that use QuickBooks accounting software.
We periodically verify and update our QuickBooks Users Email List so that your marketing efforts are more successful. You can use Technology User Lists' Quickbooks Users List to execute customized marketing campaigns and market your services to QuickBooks customers. To acquire high response rates and enhance sales, we deliver a precise and well-informed email database. Our contact information has been validated through manual and automatic methods, and we adhere to industry laws to ensure that your campaigns run well.
Pitch your Products and Services with Segmented Quickbooks Clients List

QuickBooks Enterprise Users List

QuickBooks Online Users List

QuickBooks Premier Users Email List

QuickBooks For Mac Users List

QuickBooks Payroll Users Email List

QuickBooks Pro Users List

QuickBooks Desktop Users Email List

QuickBooks Online Users Email List

QuickBooks Apps Users List

Companies that use QuickBooks Pro
Take you QuickBooks Users Campaign Engagement Notches Ahead to Clinch Big Ticket Wins
Technology User Lists' List of Companies That Use Quickbooks contains the mailing addresses of QuickBooks users and companies from all over the world. Accounting software has a wide market because every organization needs financial accounting. Digital marketers can easily promote this list to any small or large business and gain a large number of customers. Advertisers are very likely to increase their marketing revenues by promoting an industry-specific application.
The QuickBooks Users List allows advertisers to measure the market and promote appropriately in light of the expanding importance of the internet and cloud. Advertisers who market their services in accordance with industry standards are more likely to earn positive feedback from their clients. Additionally, because this list is subject to verification, digital marketers can be confident that the information on it is accurate. This list's entries are based on just the most credible sources as well as significant research. This email list boosts overall marketing performance by expanding marketing outreach and increasing advertising visibility.
Don't you want to connect with promising QuickBooks User Profiles?
GET A QUOTE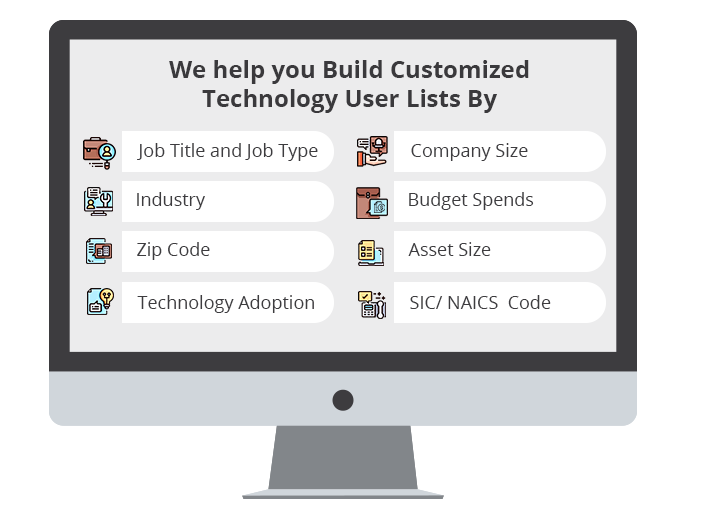 Narrow Down on Quickbooks Clients List with Bespoke Campaigns
To target companies and decision-makers who use QuickBooks Software, purchase an Quickbooks Customers List.
Salient Features of Our Datasets:

Customization of the QuickBooks users email list to meet your marketing needs

We have over half a million QuickBooks user contacts all across the world.

List of QuickBooks users who have been verified via email and telephone

We Build High-Quality Email Lists with a Team of 600+ Market Researchers and Data Miners

With the information gathered from reliable sources, we can guarantee the highest level of accuracy.

We use QuickBooks to track over 1,72,859 businesses.
What Sets Our List of Companies Using Quickbooks Apart From Other Similar Players in the Market?
Not all information acquired from credible sources is beneficial for client acquisition. To be optimized, data acquired from credible sources must often be cleansed and toned down. At Technology User Lists , we use a variety of database management, data science, data mining, and data warehousing tools and technologies to help your sales and marketing teams get the most out of their data.

450+
Million Verified Contacts

90%
Campaign Deliverability

95%
Greater that Data Accuracy

45
Days Data Validation & Vetting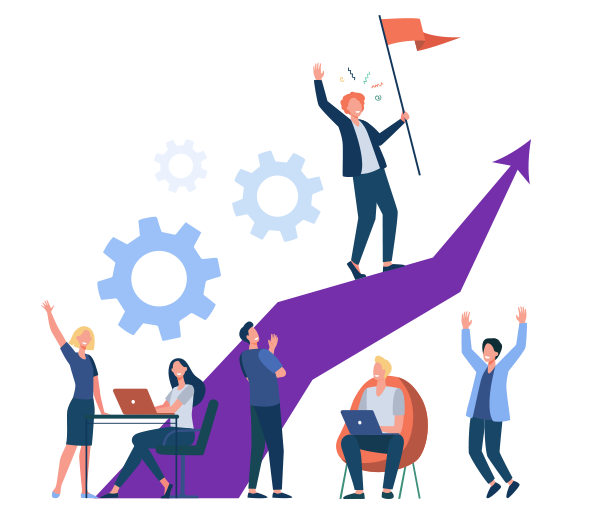 Along with Verified Quickbooks Customers Lists we Keep Compliance at the Helm of All Our Marketing Initiatives
Because of the rapid growth of technology, the number of competitors vying for the attention of QuickBooks users has grown. With the Quickbooks Clients List, Technology Users List has made it simple for professionals to interact with the app's users. Only legitimate and pre-verified B2B records are included in our list, which boasts a 95 percent accuracy and deliverability rate.
The GDPR, CCPA, and Anti-Spam laws apply to every record in our QuickBooks User Mailing List. To create our superior quality QuickBooks Users Email List, we unquestionably rely on authenticated and trustworthy sources. Yellow pages, conferences, B2B directories, events, trade shows, journals, government data, surveys, and more are among the sources.
We provide marketers the choice of choosing from our pre-packaged QuickBooks Users Database or having their database created based on their campaign-specific preferences, giving them more flexibility in executing their multi-channel marketing campaigns. Get our up-to-date QuickBooks Mailing List immediately and establish smooth relationships with major players who are likely to purchase from you. Your list will be emailed to you in.xls and.csv formats or may be accessed by establishing an FTP.
A Sneak Peek into our Data & Marketing Capabilities
Our Clients








Frequently Asked Questions
What Kinds of Campaigns Can Technology User Lists QuickBooks Customers List Handle?

QuickBooks Users List from Technology Users List is used for running sales and multi-channel marketing campaigns such as Email Marketing, Telemarketing, Direct Mail, Fax Marketing, and so on.

What are the sources of information used to compile the QuickBooks users list?

Tradeshows, conferences, tech events, business gatherings, directories, and other venues are among the places where data is gathered.

When was your data last updated and verified?

We take all necessary precautions while checking and confirming data, ensuring that only the most recent information is included in the QuickBooks users' email list. This aids in the prospect's precise targeting. Every 45 days, we at Technology Users Lists update our data repository.

Which lists are included in the QuickBooks users list?

QuickBooks has several user lists, including QuickBooks app users, QuickBooks Payroll users, QuickBooks Desktop users, QuickBooks Payment users, QuickBooks Capital users, and others.

Is it possible to personalize the QuickBooks users mailing list to meet customer specific needs?

We offer both pre-built on demand datasets and customized QuickBooks user lists, so you can pick and choose according to your needs.