For becoming industry leaders today, businesses cannot deny the involvement and help of Artificial Intelligence (AI) in the system. In fact, the productivity of businesses is boosted by 40% as shown by statistics when companies implement AI.
You all must have seen sci-fi movies, so you are pretty clear and can imagine in your mind how the whole thing is portrayed and what Artificial Intelligence is all about. But in reality, whether for life or businesses, we haven't achieved that level where AI is dominating every nook.
Let's Look at How Data Intelligence Affects ROI
Data Intelligence requires the involvement of human intelligence and is ready for the position to perform tasks. The tasks include emotion recognition, problem-solving, and disease diagnosis.
To help segment target prospects in business that helps in boosting overall ROI involves the use of mutual client features such as demographics, customer income, stage of life, and behavior that form a part of advanced AI techniques.
"According to a recent IBM report, the surprising facts that came into existence were that 80% of Data Intelligence features either come from unstructured information or other untapped webs. The technical data that is structured and well-formed for businesses just amount to 20%. "
Companies are looking forward to unique styles and ways to better serve their customers but the limited set of categories evolving from AI limits the volume of actionable insights.
That's what we are going to discuss in this blog, that how can an organization adopt such new technologies and execute them in their models to not just boost their ROI but catch the pace of the transformation that the world is going through.
If the organization's data analysts and scientists are working on the right pre-decided conditions for producing results as well as solving queries of data quickly, analytics is going to drive measurable outcomes for them.
Obtain Better Insights Using Digital Technologies
Data Intelligence for firms ensures their teams that they will be able to query and access the data in real-time, as it supports the 360-degree view of their customers and keeps datasets up-to-date. Nightly data loads will no more be a tension for firms.
When all these conditions are fulfilled and start walking on the same path for transformation like other models, then only the investments in data science will realize their full potential.
This technology not just automates human-dependent processes into your business like PPC ads, content generation, video marketing, etc., but at the same time, eliminate errors in records.
Boost your ROI and implement AI for streamlining all the marketing campaigns!
One of the most popular custom usages of Data Intelligence in businesses is, it generates reports with data automatically that expands your brand equity.
AI – Next Wave of Transformation
When we talk about the tipping points of costs allocation, using, and funding, three factors that companies consider are its power, operation, and usability that are decided based on several digital and operational technologies used.
For driving more value in businesses in the upcoming decade, efficiency can only be achieved either by out-smarting the competition or out-learning the same. What Data Intelligence or digital technologies are promising for leveraging them to their fullest is:
Companies require a faster and deeper understanding of models through the usage of Analytics and Big Data
For business decision-making and vital finance-related resolutions, one needs to prepare for implementing embedded intelligence.
Bring the insights in front of the right stakeholders and at the right time with added alertness and responsiveness
Automate Business Processes
For business, when you want to recognize what speeches, patterns, and images have been used, then the technologies used like deep learning mimics it all like a human brain.
Isn't it cool? It not just pave the path for business excellence but, lets organizations grab new and upcoming digital opportunities.
Data Intelligence technology helps a layman understand the matches of business data of the same person in a most-suitable manner when the data belongs to different formats.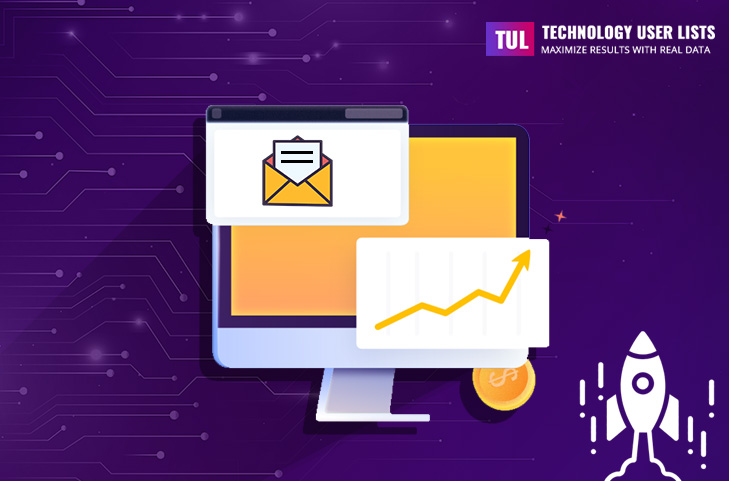 This B2B leads to acceleration of business ROI variably & ensures both employees and external parties that they are working for a common goal that is beneficial for the company and sustainable according to the environment.
One of the best ways that can be performed to improve the ROI in businesses is mentioned below that can change the landscape for the whole set of foundations in global technologies.
4 Ways to Unlock ROI Using Data Intelligence Technology
There is a different level of proficiency available when cognitive insights are provided by data intelligence models.
These models not just guide you in categorizing things but also helps you predict the future dynamics of the market. Use the AI technology in businesses for:
Predicting the buying habit of customers/prospects
Identifying insurance claims fraud
Detecting real-time credit
Analyzing quality problems both in manufactured & automobile goods
Providing insurers with accurate modeling of the systems
As per specific targets, automating the digital ads, and more…..
Leveraging AI algorithms in businesses helps teams to interpret the results in a structured form well-in-advance, also awakes them of any upcoming defects or frauds by giving know-how of data patterns.
The survey found out that the companies that have already adopted the operational models of AI and are transforming the systems according to Data Intelligence technology have a huge and more chance of getting succeeded in the market and stay for long too.
Such organizations gain a competitive advantage in the market. Also, firms have saved a lot of time in keeping the records of data entry and related tasks.
All such functions when joined together amount to grow the productivity level of companies that are made possible using AI.
Data Intelligence can transform your business and boost ROI within three years!
Technology can handle three major business needs i.e. better insights, business automation, and customer engagement.
In A Nutshell
Make use of the right AI technology, Data Intelligence technology, etc. and you are all set to take your business to new heights with boosted ROI.