What is CRM for small businesses?
CRM solution stands for Customer Relationship Management tools/products/services that help small businesses to enhance their efficiency in various departments from Human Resources to Administration, Finance, Planning, Marketing, Sales, etc.
CRM solutions help businesses gather data, provide centralized access to all customer interactions, help streamline various processes through automation and enhance customer experience and satisfaction.
Many small-scale businesses have understood the benefits of CRM tools and services and are gradually shifting towards adopting CRM solutions for their business activities.
Below are some of the benefits of CRM tools for small-scale businesses:
Streamlines Tasks Related to Long-term Accounts
If you are a small business and the core of your business lies in managing long-term accounts that bring maximum benefits to your company, then it is essential to use CRM systems to streamline the tasks.
Long-term accounts are a boon for any small business that brings in valuable revenue. Hence, using CRM tools helps you to streamline the tasks related to long-term accounts, and automate follow-ups and reminders. CRM tools are a great way to provide enhanced customer satisfaction and strengthen customer relationships.
Saves Time and Resources Upfront
One of the major reasons why CRM is popular among small business is that CRM tools are cost-effective and saves a lot of time of resources. The subscription periods are shorter and affordable. CRM carries out various functions of every department that in turn lets the resources concentrate on complex things that need human intervention.
Helps in Scaling up Your Business Quickly
If you run a small business that requires a lot of follow-ups, reminders, running vast email marketing campaigns to acquire leads, etc. It gets daunting to carry out all these basic tasks with the help of human resources.
You will have to build a separate in-house team for all of the basic tasks like customer service, social media postings, scheduling appointments, calendar creation, email marketing campaigns, etc.
With the help of CRM, small businesses can automate sales and marketing processes and scale their business to new heights.
Benefits of CRM users' email list: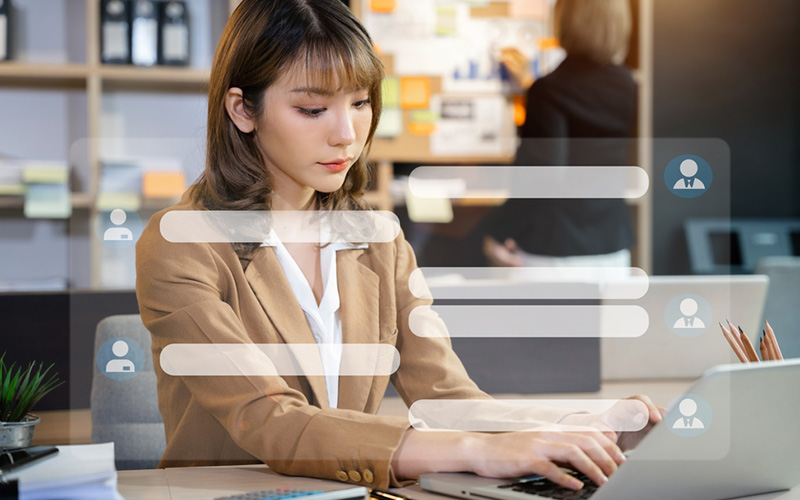 Are you a business making your way into developing solutions related to CRM and understanding the market for how CRM solutions are helping small-scale businesses? Then it is crucial for you to get access to the CRM users' mailing list to analyze the target market and your prospective customers.
Below are some of the benefits of having access to the CRM users' list:
Competitor's Insight
If you are a business that is developing products/services that compliment CRM systems, especially for small-scale businesses, then it is important to know what small-scale businesses are facing with the present CRM tools, their challenges, and expectations.
CRM users' email list helps to gain insights about your competitors and provides access to information about how the CRM tool of your competitors is running in the market.
Upselling and Cross-selling Opportunities
Access to the CRM users' customer list provides cross-selling and upselling opportunities for your business if your product/service complements the existing CRM tools for small businesses.
Businesses can get access to a CRM mailing list, understand the uses of CRM for their businesses and propose relevant solutions as add-ons for the existing CRM or pitch a whole new competitive CRM solution.
Product Development
Businesses can utilize CRM software users' email lists to understand the pros and cons of the CRM product currently used by small-scale businesses. Businesses that are developing
CRM solutions can get connected to other businesses that are already using CRM products, ask them about the best and bad features of the CRM product/service, and collect all the insightful information to develop their existing product.
Understanding Customer's Needs in Detail
Small businesses face many challenges at their initial stage and many small-scale businesses look for comprehensive CRM solutions. If your business aim is to develop CRM solutions for small-scale businesses, then connecting with businesses who are already using CRM tools through the CRM software users' list is the best way to collect present-day perspectives about your competitor's CRM product/service.
This way your business can gain a deeper understanding of the competitor's product quality and prospective customers' expectations about the product.
How to Get CRM Users' Mailing List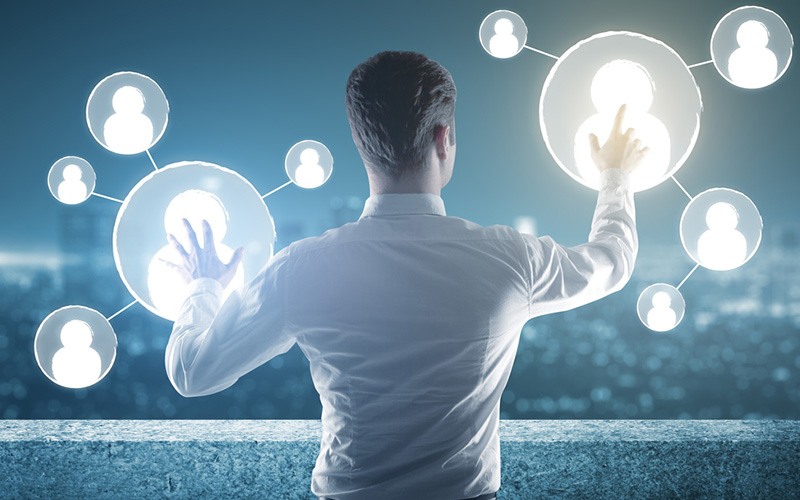 Free Online Directories
CRM users' mailing lists can be accessed through online directories that can be accessed free of cost. CRM mailing list by online resources will not provide you with a segregated mailing list but can be obtained through paid membership.
In-house Data Collection
If your business do not lack investment, then you can build an in-house team for collecting the data and get access to CRM users' email list. It is suitable for businesses that are constantly dependent on data for the long term for all their marketing and sales outreach activities.
Purchasing Data from Database Vendors
Businesses can purchase CRM users mailing lists from professional database vendors. The major advantage of purchasing databases from vendors is that they provide accurate, updated, and well-segmented data as per the specific needs of the campaigns. 
Free online directories do not provide well-segmented and updated data and it impacts the effectiveness of the campaigns. Building an in-house data team demands huge investment, resources, and time. Hence, purchasing data from database vendors is an effective, easy, and budget-friendly choice for businesses to get access to CRM users' mailing lists.
Conclusion
Small-scale businesses are switching to CRM systems to increase their operational efficiency.
If your business is developing CRM products and services for various small-scale ventures, then your business must get access to the CRM mailing list, connect with customers who are using your competitor's CRM tools, understand the target market, and utilize the insights for product development.