Expand Your Reach with Prospective AWS Users List with Actionable Datasets
Amazon Web Services (AWS) is a popular Amazon subsidiary that offers pay-as-you-go cloud computing platforms and APIs to businesses. With this price model, AWS provides a wide range of business-oriented cloud-based goods such as storage, databases, enterprise applications, networking, mobility, analytics, and development tools.
It's now easier to reach out to businesses utilizing Amazon Web Services. The List of AWS Customers from Technology Users Lists contains millions of records of enterprises and prospects who utilize AWS. These records are updated regularly, allowing you to expand your consumer base and, as a result, your business grows to new heights. Come to us; we'll assist you in compiling a great list that includes important decision-makers in your target industry. You can swiftly segment the database and allow successful marketing campaigns thanks to our 62+ customization options.
With Technology User Lists' AWS Customer List, reaching potential customers becomes a walk in the park. Our lists contain thousands of accurate, regularly updated records that can help you broaden and diversify your customer base. In turn, your ROIs elevate to a whole another level.
Get a Free Quote Now!
Reach Your Ideal Audience With Targeted List!
Engage With Promising AWS Customers List with our Datasets

Amazon Redshift Users list

Amazon S3 Users list

Amazon RDS Users list

Amazon SimpleDB Users list

Amazon Elastic Beanstalk Users list

Amazon Glacier Users list

Amazon ElastiCache Users List

Amazon EC2 Users list
Technology User Lists as Your Trusted Amazon Web Services Users List Data Partner
AWS provides processing power, content delivery, database storage, and other capabilities to help organizations expand by allowing them to construct complex applications with enhanced scalability, flexibility, and reliability.
It's also a growing cloud platform that offers bundled software as a service (SaaS), infrastructure as a service (IaaS), and platform as a service (PaaS) solutions. Our database of Companies Using AWS will come in handy if you want to connect with AWS business professionals and clients.
Our Amazon AWS Users Email List is a segmented list created with in-house data intelligence to identify the most important firms that use Amazon AWS products. We follow and evaluate the digital footprint, resulting in the most comprehensive database of professionals and decision makers' email addresses, maximizing ROI and growth.
GET A QUOTE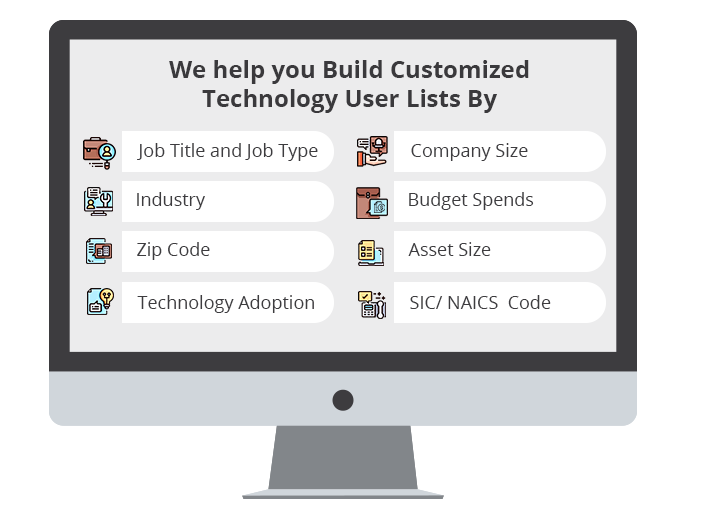 Why Can a List of Companies That Use AWS Prove to Be Useful for You?
Approach Amazon web service users by utilizing your marketing resources and budgets effectively by choosing an AWS users list.
Our Datasets' Standout Features:

More than 55,000 contacts

Database that adapts to different devices

Data customizable to your specific needs

Email and telephonic verified lists

600+ market researchers vetting the datasets

Sources of reliable and accurate information
Bridging the Gap Between you and your AWS Clients
The List of Companies Using Amazon Web Services from Technology User Lists provides customized and pre-built solutions based on your company's needs. The solutions efficiently address the issues you're having with your marketing campaign. Through direct mail, email, and telemarketing campaigns, bridges the gap between you and your potential customer. So, for communicating with prospects all around the world, get the most accurate Amazon Amazon Web Services Customer List service from Technology User Lists.

450+
Million Verified Contacts

90%
Campaign Deliverability

95%
Greater that Data Accuracy

45
Days Data Validation & Vetting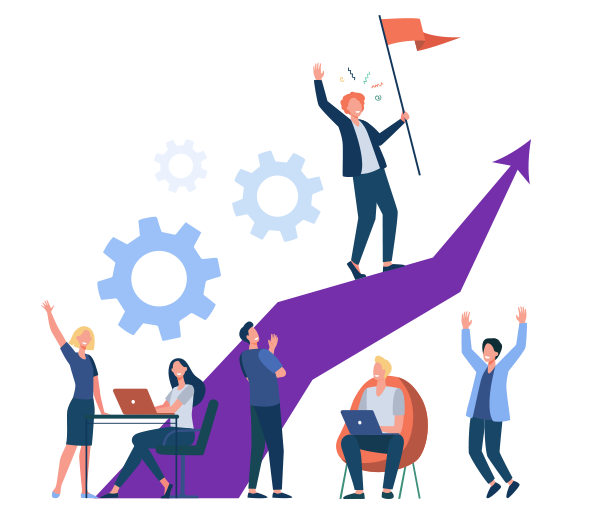 Add Value to Your Marketing Programs by Engaging with Companies that Use AWS
The Amazon AWS Customer data is a cloud-based user database that paves the way for successful encounters with high-value prospects looking for unrivaled technology solutions. The Amazon AWS Users Database is a multichannel-ready marketing asset that allows marketers to send targeted cross-channel emails to prospects to educate and close sales.
Because it represents data of genuine prospects who can be reached via email, direct mail, and telemarketing channels, the Amazon AWS users list will offer enormous value to marketing efforts. The Amazon Web Services Users Email List comes from reliable sources like conferences, tradeshows, and newsletter sign-ups. Your marketing pipelines will remain healthy and result-oriented thanks to the accuracy of the Amazon AWS users list.
Target prospects in the United States, the United Kingdom, Canada, Australia, Europe, and the Middle East who are qualified to receive your marketing messages. Choose from one of our pre-built, ready-to-use, and customizable email lists to increase sales and ROI.
A Sneak Peek into our Data & Marketing Capabilities
Our Clients








Frequently Asked Questions
How reliable is the email list of AWS users?

We take all of the required steps to keep the AWS users list running smoothly. The database is cleaned regularly so that obsolete data may be deleted and new data can be added.

How useful is the AWS user list?

The AWS users list aids in making timely connections with high-end AWS users.

In the segmented list, with AWS users list available?

Amazon Elastic BeanStalk users list, Amazon Elastic Load Balancing users list, Amazon Glacier users list, Amazon S3 users list, Amazon RedShift users list, and Amazon Simple DB users list are among the AWS users' lists in the segmented category.

What are the advantages of subscribing to the AWS users mailing list?

The advantages of employing an AWS users list include being able to reach out to prospects at the right moment, converting a high number of sales, and increasing revenue for the company.

Are your Amazon Web Services user lists compliant?

Technology User Lists ensures that all of its lists have been permission-passed and are in compliance with international requirements such as GDPR, CAN-SPAM, and anti-spam legislation. This allows you to maintain your sender's reputation.
Our Popular Technology Users Email List Includes
Cookies are stored on your computer to provide you with more personalized services. See our
Privacy Policy
to know how we collect and manage data.