Make your Campaigns Click with the Prospective List of Companies That Use ServiceNow
ServiceNow, Inc. is a cloud computing startup that provides next-generation IT service management solutions and services to some of the world's most well-known businesses. Because technology is an innovation-driven industry, marketers who sell cloud computing services and solutions can benefit from using ServiceNow to engage with a large audience. To begin, they can use Technology Users Lists' List of Companies Using ServiceNow as a comprehensive marketing database from which you can launch campaigns.
Although technological advancements have simplified the process, targeting a specific group of people will always be difficult. As a result, we at Technology User Lists have developed some unique and easy-to-use marketing systems to help you connect with your prospects quickly. As a result, we can tailor the ServiceNow user email marketing lists to your specific needs, allowing you to target campaigns based on the business areas you're looking for. After all, having a reliable and accurate database is the first step in being able to send customized communications, and personalization is what makes your company stand out. So don't think twice about it!
Get a Free Quote Now!
Reach Your Ideal Audience With Targeted List!
Engage With Promising ServiceNow Clients with our Datasets

ServiceNow IT Business Management Lists

ServiceNow Customer Service Management Lists

ServiceNow IT Service Management Lists

ServiceNow IT Operations Management Lists

ServiceNow HR Service Delivery Application Lists

ServiceNow Now Platform Lists

ServiceNow Nonstop Cloud Lists

ServiceNow C-level Executives Lists
Promote your Technology Offerings across Global Markets with Our ServiceNow Customers List
In our marketing list of ServiceNow decision-makers, you may get non-generic contact information. Technology Users Lists compiles the most sought-after email addresses of key decision-makers from around the world and makes them available through its databases. Use top-quality List of Companies That Use ServiceNow to promote your technology offerings across worldwide markets and nurture brand building, as it enables you to build new business networks, increase brand awareness and ROI, and reach out to business prospects in real-time.
ServiceNow, Inc.'s IT service management system and services are used by businesses all over the world. If you're a marketer who sells cloud computing services and solutions, ServiceNow clients can be a significant market for you to reach out to.
Do you want to get your hands on a ServiceNow User List?
GET A QUOTE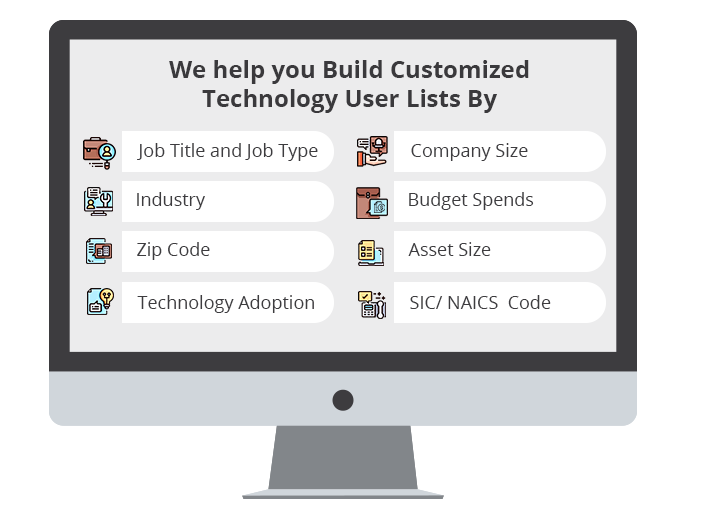 How Can ServiceNow User List Prove to be Useful for You?
Using the List of Companies Using ServiceNow is a cost-effective way to engage with prospects.
Salient Features of Our Datasets:

Over 9,876 ServiceNow user contacts from throughout the world

Email and tele-verified ServiceNow user list

Relevant and up-to-date data, free of outdated and useless information

A team of over 600+ market researchers is tasked with compiling a high-quality email list.

ServiceNow user list customization based on your marketing needs

Information is gathered from reliable sources to ensure optimum accuracy.
Reach Out to Global ServiceNow Software Users With Your Products Services and Displacement Offerings
Turn to Technology User Lists for thoroughly tele-verified mailing addresses of ServiceNow Clients, designed to help you swiftly create your relationship with clients through opted-in contacts that can simply be converted into closed business.
The vast technology and cloud sector necessitate regular communication and networking, which will propel brands beyond their domestic markets and into the global arena. As a result, when we construct the B2B email database for ServiceNow partners, our goal is to provide them with geo-targeted data so that they can network with global prospects! As a result, don't limit your brand's appeal to domestic marketplaces. Purchase email lists from Technology User Lists to allow your company to investigate the potential in markets.

450+
Million Verified Contacts

90%
Campaign Deliverability

95%
Greater that Data Accuracy

45
Days Data Validation & Vetting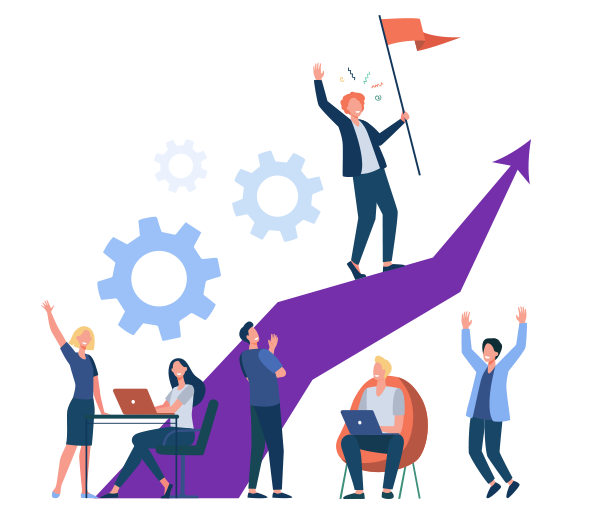 Maximize Campaign Deliverability with Accurate Data of Companies Using ServiceNow
Our ServiceNow Users Email List is a database of IT professionals and companies who use ServiceNow CMS, ServiceNow Project & Portfolio, ServiceNow Asset Management, and other ServiceNow solutions. This database is built by our marketing analysts and data experts using only the most reliable sources, such as seminars, Yellow Pages, company directories, and government listings.
Reach out to customers all across the world. When it comes to reaching out to technology users, traditional marketing methods are ineffective. You must have a targeted database that is supported by cutting-edge marketing strategies. The same is available from Technology Users List.
With our ServiceNow Clients List, you may reach out to potential customers in the United States, the EMEA, APAC, and other parts of the world. We regularly update and review this list to ensure that you never miss an opportunity to meet with important prospects. You may also personalize your ServiceNow Customers List based on the company name, job level, revenue, or SIC/NAICS code. Data appending, data cleansing, campaign management, and integrated marketing solutions are just a few of the various services we offer.
A Sneak Peek into our Data & Marketing Capabilities
Our Clients








Frequently Asked Questions
How to best utilize a Salesforce User List?

The Salesforce users list serves you a communication channel to engage with key prospects, decision-makers of Salesforce enterprise users. This helps you maximize your sales opportunities by selling add-on, complimentary or displacement solutions that enable you to increase your ROI by many folds.

How reliable are your datasets?

We at Technology User List compile and maintain an accurate and error-free database. We go up and above to ensure that the data we source for you meet the right quality standards, and our accurate and complete data ensure high deliverability and consistency.

Who would you be able to target with a Salesforce Users List?

You would be able to target global enterprise users of the Salesforce marketing cloud. This includes uses of Buddy media, Data.com, Desk.com, Remedyforce, Force.com, Chatter, App Cloud, Analytics Cloud, Sales & Service Cloud, and Marketing Cloud. With a major emphasis on Technographics, Firmographics and Psychographic intelligence, we enable you to target your prospects with relevance.

Are your Salesforce user lists compliant?

At Technology User List, we ensure that all our lists are permission-passed and are compliant with international regulations like GDPR, CAN-SPAM and Anti-spam laws. This enables you to keep your sender reputation intact

What are some of the most well-known companies that use Salesforce?

Salesforce is used by large corporations to manage sales, marketing, finance, customer management, and other functions. It's really simple to use because it's cloud-based. You may access your account from anywhere without having to download or install anything. AMX, Adidas, SAP, Cisco, Air Asia, and Amazon are among the organizations that use Salesforce
Our Popular Technology Users Email List Includes
Cookies are stored on your computer to provide you with more personalized services. See our
Privacy Policy
to know how we collect and manage data.