Make your Campaigns Click with the Prospective Companies Using CISCO
Marketers need a list of qualified audiences to start delivering communications to launch planned campaigns. You may get every type of segmented list you need for effective marketing campaigns at the Technology Users List. The CISCO Customers List is a meticulously curated list of all qualified Cisco users from all corners of the globe. With our Cisco users email list, you can target the people who are most likely to become customers.
Understanding the characteristics of each receiver allows you to send procedure campaigns. As a result, from click to shut, you save time and money. When you choose our CISCO Users Email List, you can forget about open and click-through rates because each record is tailored to your marketing objectives.
Our Technology Lists continuously go through routine data enrichment practices such as email appending, data cleansing, and smart segmentation. These practices are followed at regular intervals to make sure that the data you are provided with is ready-to-use and delivers the highest deliverability for all your marketing drives!
Get a Free Quote Now!
Reach Your Ideal Audience With Targeted List!
Build Engagement with CISCO Customers with Actionable Contact Datasets

CISCO UCCX Users List

CISCO PBX User Lists

CISCO Wireless Access Points Decision Makers List

CISCO Switches Users Email List

CISCO Unified Video Conferencing Customers List

CISCO Systems Network Infrastructure Decision Maker Lists

CISCO Unified Customer Voice Portal (CVP) Users List

CISCO Webex User Lists

CISCO Unified Contact Centre Enterprise (UCCE) Using Companies

CISCO Wireless Access Points Decision Makers List

CISCO Aironet Access Points Users Email List

CISCO Intelligent Communication Management Users List

CISCO Lightweight Access Point Users List

CISCO Storage Users Email List
We are your Trusted Data Partner for Effective Marketing Campaigns with CISCO Clients Database
As our data passes through multiple data augmentation processes, our CISCO email list is validated and accurate. It also has the capability of offering a List of CISCO Customers from other nations such as the United States, the United Kingdom, France, and Germany, and more. Beyond the physical limits, we enable brisk businesses to take place. The shifting waves necessitate a global response from organizations and we enable you with just that.
Technology User Lists (TUL) maintains a database of Companies That Use CISCO, which includes everyone from top executives to management experts to individual employees. This can assist in the generation of new and updated leads, allowing you to improve the quality of your Customer Relationship Management (CRM).
So what is stopping you from getting your hands on a CISCO Users Lists?
GET A QUOTE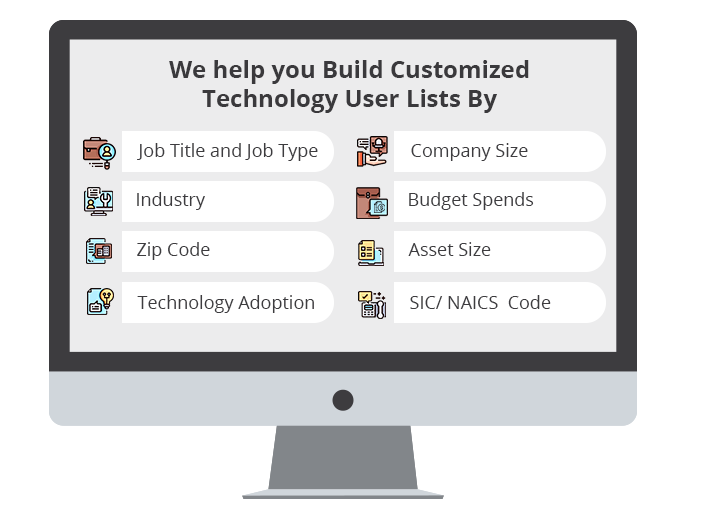 Gain Strides in Your Marketing Campaigns with Actionable Datasets of CISCO Users
Drive engagement with companies that use CISCO products for their day-to-day business operations.
What Sets Our CISCO Clients Datasets Apart?

Reach out to over 1.5 Million CISCO users globally

Dedicated teams of over 600+ data miners and data scientists to provide you with vetted and accurate datasets.

Build a high level of engagement with information that is free from duplicates, redundancies, and outliers.

Customized Lists of CISCO Users based on unique campaign requirements.

Data collated from authentic and reliable sources.

User lists that are Email and Tele-verified
Why Do You Need a List of Companies Using CISCO to Improve Your Lead Conversion?
CISCO has ushered in a networking revolution and is making waves in the Internet of Things (IoT). Our CISCO customer database was compiled from a variety of reliable sources. Data quality is maintained since it is updated, verified, and validated regularly. Our CISCO Clients List is accurate and comprehensive. It allows marketers to pitch their services via a variety of platforms. Bounce rates that are as low as possible might help you convert more leads and close more deals.
CISCO User Email List aids marketing campaigns is becoming more effective and efficient. This allows you to devote 100% of your attention to the marketing effort at a considerably lower expense.

450+
Million Verified Contacts

90%
Campaign Deliverability

95%
Greater that Data Accuracy

45
Days Data Validation & Vetting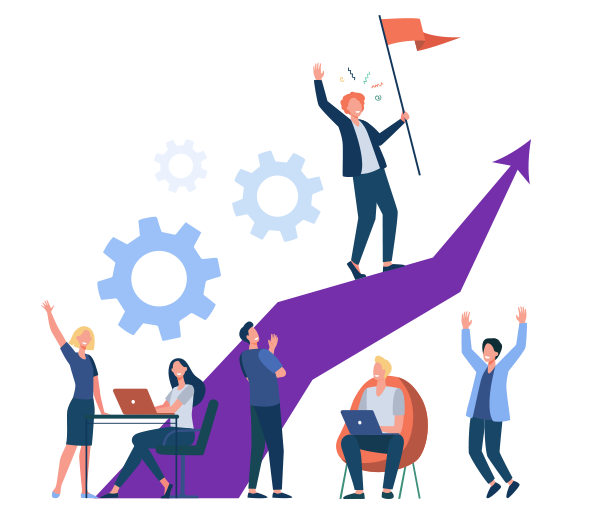 Get a Targeted Slice of CISCO Customers for Your Campaigns and Clinch Big Ticket Conversions
To create this data, our employs cutting-edge algorithms and context-driven human research to identify and follow CISCO users across worldwide marketplaces. We validate and eliminate out false positives using a multi-step procedure, and we refresh our data every 45 days. We can also tailor this information to your specific requirements. By sharing filters for the area, industry, size, and any other special needs you may have, you can obtain a bespoke slice of our whole CISCO Client Database. Based on titles and functions, we also identify specific decision-makers.
Share your specifications with us and then request a sample to get a list of CISCO customers. Send us your requirements for CISCO Users Lists based on your sales and marketing campaign requirements. After that, you will receive a personalized sample and counts. We generate a newly validated sample dataset of Companies That Use CISCO with contact information and share the total counts for your requirements. Once you've finalized the specs and purchased the dataset, you can evaluate the sample, make any necessary changes to the CISCO customers' data criteria, and buy the entire collection of records or just a portion of it.
A Sneak Peek into our Data & Marketing Capabilities
Our Clients








Frequently Asked Questions
In which industries does CISCO have the most clout?

As previously indicated, CISCO clients come from a wide variety of industries. Information Technology & Services, Telecommunications, Financial Services, and Hospitals & Health Care are just a few of the industries that use it.

What Are The Most Common CISCO Alternatives?

Despite having a large market share, CISCO products face several competitors and alternatives. As a result, enterprises on the CISCO customer list can choose between Arista, Broadcom, Check Point, Dell Technologies, and Extreme.

For Whom Is CISCO Useful?

The majority of enterprises that employ CISCO equipment are small, medium, and big businesses. Their goods are appropriate for a wide range of organizations and industries. They are also a significant VOIP provider in the United States. Some businesses even have a website that uses CISCO security services. As a result, the CISCO user list includes businesses that require a solid internal networking framework to keep their operations running smoothly.

What Are Some Examples Of Organizations That Use CISCO Products And Services?

CISCO provides a wide range of networking-related products and services. As a result, a lengthy number of businesses rely on CISCO hardware and software regularly. SysGen, Solutions Group, Helix Electric, Korman Communities, NetMD, Aspire Technologies, and Northwest Community Healthcare Corp. are among the leading companies.

What Can Customers of Cisco User List Expect?

TUL has compiled a large CISCO contact list from countries such as the United States, Germany, India, France, Singapore, Canada, the United Kingdom, and Australia. The database contains vital information such as the company name, a list of CISCO customers' email addresses, a list of employees, and contact information. In addition, Technology User Lists(TUL) ensures that the CISCO clients list is kept up to date regularly. This guarantees that TUL provides you with up-to-date information for your needs.
Download PDF
TECHNOLOGY EMAIL LIST USER MANUAL BY TECHNOLOGY USER LISTS
Learn how to make appropriate use of our email lists to get best results.
Click here to view details

Our Popular Technology Users Email List Includes