Make your Campaigns Click with the Prospective List of JD Edwards Users
JD Edwards offers a unified applications suite for ERP software that provides an all-in-one business solution for large, medium, and small businesses with reduced operating costs. JD Edwards World and JD Edwards EnterpriseOne are two sorts of products offered by the solution. If you're looking to promote JD Edwards products and services across industry verticals all around the world, Technology Users List provides a database of Companies That Use JD Edwards that's perfect for your multichannel marketing campaigns.
Technology Users List believes that marketing should be more focused to be more effective and result-oriented. As a result, we've organized our comprehensive JD Edwards Customers List such that it covers critical business data and includes categories that help with a specific channel or targeted marketing. JD Edwards is used by large and small businesses all around the world. At Technology User Lists , we work with a wide range of businesses, from healthcare to agriculture, technology to banking, architecture, education, automobiles to advertising agencies.
Get a Free Quote Now!
Reach Your Ideal Audience With Targeted List!
Umpteen Business Conversations With Our JD Edwards Customers List

Reporting Solutions Users List

JD Edwards UX One Users List

Homebuilder Management Users Dataset

Manufacturing Management Solutions Users

JD Edwards World Applications Users List

Mobile Platform and Solutions Users Database

Financial Management Users List

Order Management Solutions Users List

Project Management Users List

Human Capital Management Users Database

Financial Management Solutions Users

Manufacturing Management Users

Distribution Management Users List

Asset Lifecycle Management Solutions Users List
Market your Products, Services, and Solutions with a Streamlined and Robust Contact Data Intelligence
It's no longer a pain to swiftly pitch your solution to all of the world's largest IT spenders. Our JD Edwards User List is the greatest option for you because we gathered information from reliable sources. Technology Users List has spent a significant amount of time contacting JD Edwards customers in the United States, Europe, Asia, Australia, and other regions of the world. Our JD Edwards Users list is without a doubt the most accurate data source accessible, with excellent deliverability.
Technology Users List connects you with important management contacts and offers a variety of marketing services that promise to boost brand awareness and keep you ahead of the competition. Before developing a list that is sure to deliver high-quality leads for your organization, our experts go over every single record in our database. We also keep our data compliant and checked from the time we compile the contact records to the time we send the list.
What is holding you back from tapping into the true potential of our datasets?
GET A QUOTE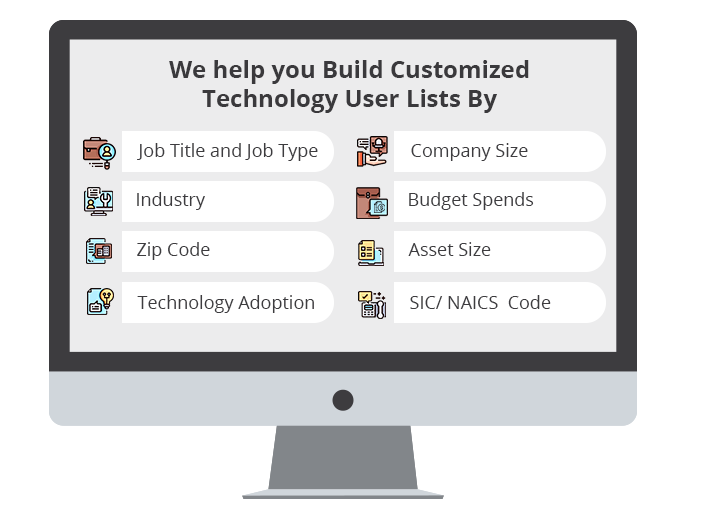 Use the most Comprehensive JD Edwards Users List to Connect with JD Edwards' Customers and Decision Makers
Meet your campaign objectives by procuring JD Edwards Users Email List that include IT contacts, companies, and other key decision-makers.
Salient Features of Our Datasets:

With the information gathered from reliable sources, we can guarantee the highest level of accuracy

We have captured more than 11,000 companies using JD Edwards, with our extensive research

We Help Built a High-Quality Email List with a Team of 800+ Market Researchers and Data Miners

We Provide list of JD Edwards users who have been verified via email and telephone

We enable JD Edwards user list customization based on your marketing needs

We have over 1,22,000 JD Edwards user contacts all across the world
How Can You Benefit From JD Edwards Users List?
Our very accurate customer monitoring technology examines potential markets for demand spikes and collects data from reputable public sources used by the prospects. We look at conferences, newsletters, trade shows, and other touchpoints. Our highly skilled staff's efforts to compile a high-value List of Companies Using JD Edwards puts us light years ahead of any competition in your industry.

450+
Million Verified Contacts

90%
Campaign Deliverability

95%
Greater that Data Accuracy

45
Days Data Validation & Vetting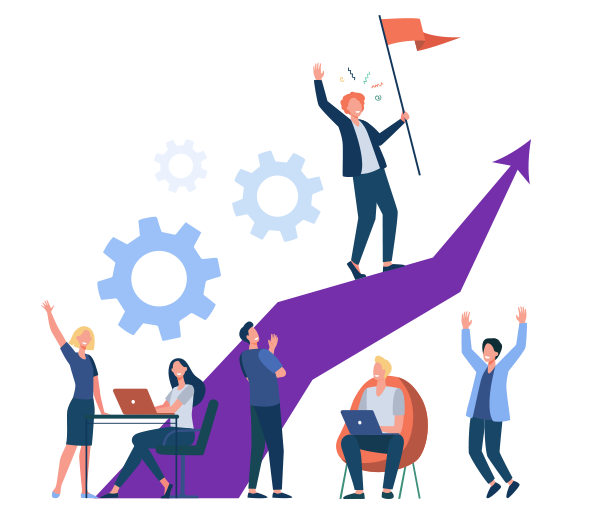 Maximize your Campaign Success Exponentially with Companies that Use Salesforce
When sorting our opt-in JD Edwards Customer List, we follow the DMA rules. Our database is GDPR and CAN-SPAM compliant, so you can be confident that your email marketing will be error-free. Every month, each business record in our marketing list is double-verified by phone and email to ensure that it is ready for cross-channel and multichannel marketing. Our lists provide 90–95 percent campaign deliverability by lowering bounce rates and increasing Click-Through Rates (CTRs) while maintaining your sender reputation.
By employing our delivery-driven JD Edwards Client List, you can produce high-quality leads from focused consumers, increase conversions, enhance ROI, and create a niche for your brand across industry divisions. Purchase an email marketing list that has been methodically sorted by client information such as company profitability, employee strength, software kind, and contact information. This type of marketing data makes data selection simple and economical, and we believe in giving high-quality services at a reasonable cost.
A Sneak Peek into our Data & Marketing Capabilities
Our Clients








Frequently Asked Questions about JD Edwards Users List
Is the JD Edwards Users Email List well-structured and efficient?

Keeping our strict no-duplicate policy in mind our analysts update the JD Edwards Users Email List every 45 days, which makes it more effective and efficient when looking to build a relationship with any prospective clients.

How resourceful is JD Edwards users' email list?

The email list for JD Edwards users is refreshed every 45 days, making it a very effective and efficient tool for communicating with prospects at the correct time.

Is it worthwhile to buy a complete list of JD Edwards users list?

Yes, our JD Edwards Users List is helpful. We've been creating technology lists for over a decade now. We provide you with error-free and highly deliverable email data so you can get the most out of your marketing efforts.

What are the JD Edwards Users List technologies that are available?

You can easily find JD Edwards Users List Fixed Asset Accounting, EnterpriseOne, JD Edwards Sales Order Management, and other technology email databases available on our database at customizable purchase plans.
Our Popular Technology Users Email List Includes
Cookies are stored on your computer to provide you with more personalized services. See our
Privacy Policy
to know how we collect and manage data.