Garner the Right Response by Aligning IT Decision Makers Oriented Campaigns
To contact your targeted IT companies and decision-makers in the United States, Canada, EMEA Regions, South Africa, and Asia, obtain a tailored IT Decision Makers List, IT Executives Email List, IT Decision Makers Email List, and IT Telemarketing List. Organizations are now allocating a significant portion of their budgets to the adoption of newer IT systems and the maintenance of old systems.
Demand for systems such as ERP, CRM, SCM, and a variety of others is significant. Demand for IT services such as implementation, customization, and up-gradation is also on the rise. Marketers need trustworthy data to successfully implement their multi-channel marketing plans and get themselves heard in the severely congested market for IT products, solutions, and services to keep up with the booming market for IT products, solutions, and services.
Technology User Lists is an excellent option for all of your database requirements. We provide one of the most accurate, validated, and result-oriented IT Decision Makers Mailing Lists available, ensuring a favorable impact on your return on investment.
Get a Free Quote Now!
Reach Your Ideal Audience With Targeted List!
Build Engagement with Key IT Decision Makers with Actionable Contacts Lists

Cloud Services Email List

JD Edwards Email List

AS400 & iSeries Email List

Oracle Email List

Hardware Email List

Project management Email List

SAP Users Email List

SugarCRM Users Email List

ERP Users Email List

CRM Users Email List

Salesforce Users Email List

Networks Specialist Email List
Get Your Hands on Accurate and Reliable IT Decision Makers Mailing List
Our IT Decision Makers List is also updated regularly, and its correctness and reliability are ensured by making hundreds of verification calls and sending emails every day. You can choose between a pre-packaged IT Executives Email List and a bespoke list of IT Decision Makers depending on your specific needs using a Technology Users List.
The technological revolution has forever altered the way we conduct business. This industry continues to optimize company operations while leveraging rising levels of technical complexity, serving as a vision that constantly exposes future possibilities. As a direct result of this all-encompassing influence, the business software industry has seen a steady increase in investment throughout the years. Information technology is a trillion-dollar sector that is constantly evolving to support practically every area of modern life.
Don't you want to Connect with us for the most prospective IT contacts?
GET A QUOTE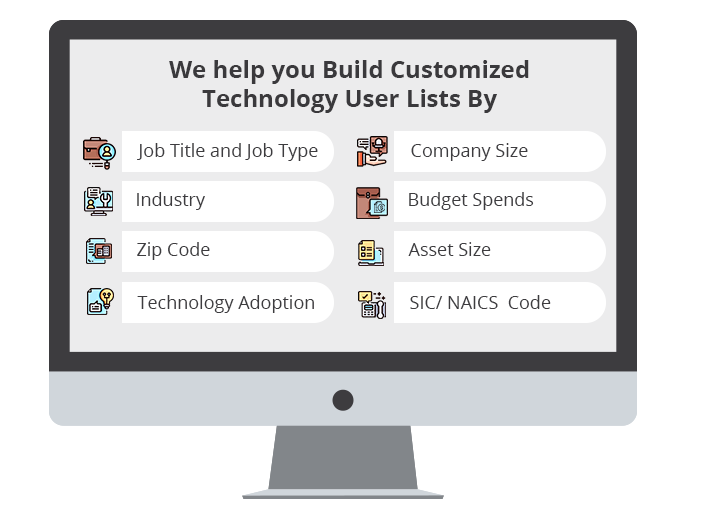 How Can IT Decision Makers Email Database Prove to be Beneficial for You?
With our, Information Technology Decision Makers Email List target IT, customers of your choice, using the segmented lists on various parameters such as employee size, revenue, and more.
Salient Features of Our Datasets:

Customization of an email list of IT contacts based on your marketing needs

Data gathered from reliable sources, we ensure that the information we provide is as accurate as possible.

Over 4,84,715 IT decision-maker contacts from throughout the world

Relevant and up-to-date data, free of outdated and redundant information

A team of over 600+ market researchers is tasked with compiling a high-quality email list.

List of IT decision-maker contacts who have been verified via email and telephone
A Unified Perspective into our Data & Marketing Capabilities
Technology Users Lists has a highly qualified team of specialists, analysts, and data scientists who work tirelessly to acquire data from reputable sources and ensure the accuracy of the IT Decision Makers Mailing List. Our broad data partner network, which spans the United States, the United Kingdom, Canada, Europe, Asia, North America, Australia, and other nations, allows us to serve you regardless of your location.
Technology User Lists keeps a close eye on the IT industry and has been compiling a database of IT professionals and business decision-makers from both developed and emerging economies. Our IT Decision Makers Email List gives marketers all the information they need to contact their prospects via phone, email, or mail.

450+
Million Verified Contacts

90%
Campaign Deliverability

95%
Greater that Data Accuracy

45
Days Data Validation & Vetting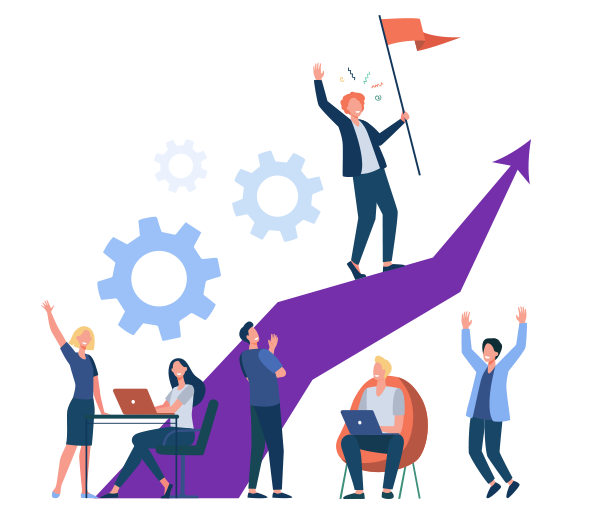 Enhance your Campaign Success by Many Notches with IT Decision Makers Mailing List
It's challenging to reach out to those who utilize Information technology. All you need is a marketing database that is accurate, vetted, and updated regularly to make it simple. As a result, we have created IT Executives Email Database that will assist you in successfully reaching out to your most important business prospects.
We have a team of market analysts and data professionals who go to great lengths to compile a database that works in tandem with your marketing strategies. From a variety of IT firms throughout the world, we collect contact information for decision-makers, C-level executives, and other business experts. Using industry-specific sources such as tradeshows, company websites, and business directories, we gathered and segregated the data.
Technology Users List's coverage of software users around the world is unrivaled. We have technical lists of hundreds of thousands of software users who utilize Oracle, SAP, and a slew of other ERP, networks, and database management systems. The contact information for key management professionals and decision-makers in charge of purchasing and software installation for their organizations is included in these software user lists.
A Sneak Peek into our Data & Marketing Capabilities
Our Clients








Frequently Asked Questions about IT Decision Makers List
What are the advantages of using our IT Users List?

The IT Users List from Technology User Lists offers contact information such as Contact Title, First Name, Last Name, Email Address, Postal Address, and more for IT workers all over the world. You can obtain this double-checked and validated list in any format you like.

What is your IT User Email Datasets' accuracy rate?

As we update data every 45 days to preserve and deliver authenticity in the information, the Technology Users List vast directory of Technology Users Email Database has an accuracy rate of 90-95 percent.

What method do you use to compile the list's records?

We compile our Technology Mailing List's contact information from highly reputable sources such as business directories, trade exhibitions, yellow pages, government records, and more.

What are the available file formats?

Excel, txt, and .cvs files are available. We can also share files across an FTP

Is it possible to customize my Information Technology (IT) Customers List?

Yes. According to the needs and problems of your business, you can customize a variety of choices such as business kind, organization name, company income, employment function, geographical areas, and more.
Our Popular Technology Users Email List Includes
Cookies are stored on your computer to provide you with more personalized services. See our
Privacy Policy
to know how we collect and manage data.