Strike the Right Chords with The Targeted PeopleSoft Clients List
With Technology User Lists special variety of email lists, marketing your products to PeopleSoft users on a worldwide scale has never been easier. We'll assist you in finding the ideal prospects for your product or service when you get a PeopleSoft Users Email List from us. Our extensive and focused data can assist you in reaching exactly the people you believe are most suited to market your products and services.
Our list of contacts is highly focused and allows you to reach out to specific prospects via email, phone, and direct mail campaigns. We have a fantastic staff of data scientists and data miners who assist us in keeping the list accurate, relevant, and up-to-date so that your multichannel campaigns can run smoothly. PeopleSoft currently has a specialized market with users all around the world. HRMS, CRM, and ERP solutions are provided by the company for a variety of industries around the world, including numerous mega-industrial sectors.
Are you a PeopleSoft consultant, service provider, or solutions provider? Well, you need Technology User Lists authentic marketing solutions i.e. our PeopleSoft Users Directory to design multiple B2B marketing strategies which are a class apart from other competitors. Obtain the best results when you roll out online promotional campaigns- our PeopleSoft Users List can be a great enabler!
Get a Free Quote Now!
Reach Your Ideal Audience With Targeted List!
Comprehensive PeopleSoft Customer List for Highly Targeted Campaigns

ESA PeopleSoft Users List

PeopleSoft Asset Management

PeopleSoft HCM Users List

FSCM PeopleSoft Users List

PeopleSoft SRM Users List

PeopleSoft SCM Users List

PeopleSoft FSCM Users List

PeopleSoft CRM Users List
Technology User Lists helps you Focus on your Marketing Strategies and Core Priorities
Our List of Companies That Use PeopleSoft is regularly updated. Our data scientists and researchers gather data from a variety of credible and accurate sources, including publications, business directories, market surveys, studies, seminars and conferences, trade exhibitions, and events.
Furthermore, every detail is double-checked and validated to ensure data accuracy and eliminate any unnecessary, outdated, or incomplete data. You can develop a business relationship with PeopleSoft users from the United States, the United Kingdom, Asia, Europe, Australia, Africa, and other continents using our global directory of contacts.
Seize the moment in getting your hands on the PeopleSoft customer list
GET A QUOTE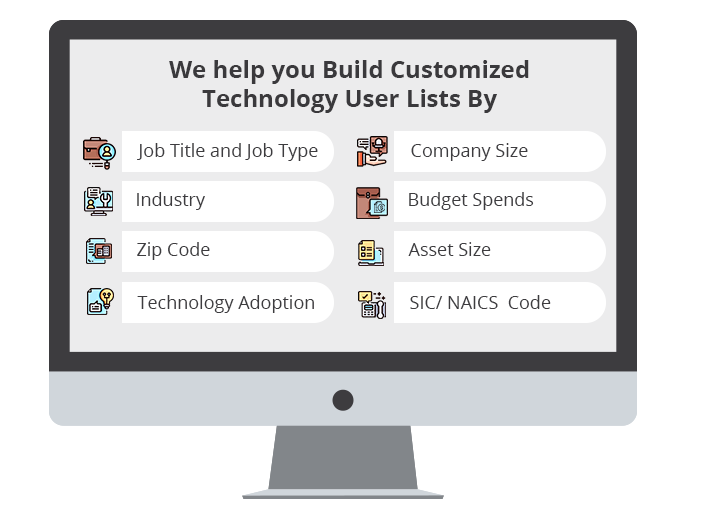 Why Will a PeopleSoft User Lists Prove to Be Useful for You?
Meet your campaign objectives by procuring List of Companies Using PeopleSoft that include IT contacts, companies, and other key decision-makers.
Our Datasets' Standout Features:

Get access to email and Tele Verified Leads of PeopleSoft Users

Utilize the power of customization with our PeopleSoft User List based on your marketing needs.

Dedicated teams of over 800+ data scientists working round the clock to build your datasets

Benefit from active tracking of companies that use People in the marketing ecosystem.

Utilize an exhaustive database that has more than 1,20,000 contacts of global PeopleSoft CRM users.

Data collected for most reliable and authentic sources to provide you with accurate lists
Why Is It Beneficial for You to Rely on Our List of Companies Using PeopleSoft?
Given that most application sales are driven by top-level management decisions, our first goal is to connect your sales team with key prospects in the purchasing hierarchy, such as directors, vice presidents, engineers, C-level executives, and other decision-makers. Furthermore, our PeopleSoft Users Email List may be tailored to target specific audiences anywhere on the globe. We have the proper list for you, whether you want to target mainstream PeopleSoft users or specialist sectors.

450+
Million Verified Contacts

90%
Campaign Deliverability

95%
Greater that Data Accuracy

45
Days Data Validation & Vetting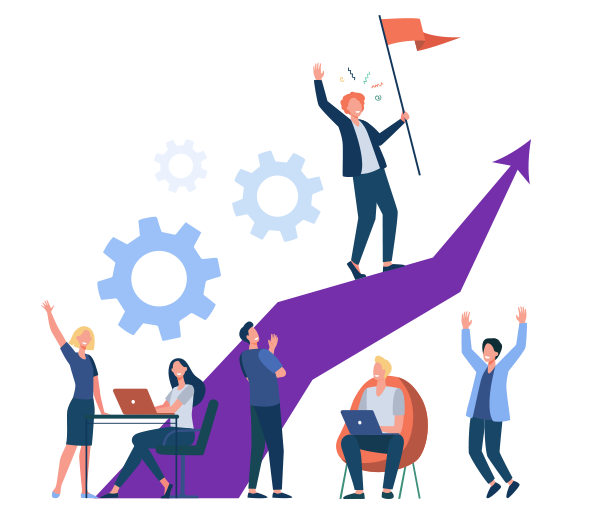 Derive Umpteen Opportunities to Succeed in your Marketing Efforts by Saving Time and Effort
We will contribute to your success by getting the most out of your investment, which will include not only directing your sales and marketing efforts through appropriate networks to your niche target but also saving you time and money. PeopleSoft is a software suite that includes CRM, HRMS, SCM, and EPM. Furthermore, the PeopleSoft application provides elite business and industry solutions to a variety of organizations, assisting them in increasing their potency, accelerating business success, and lowering their total cost of ownership.
Technology User Lists' PeopleSoft's Users Mailing List is ideal for targeting organizations or professionals who use PeopleSoft software. It contains all of the necessary contact information for CEOs and important decision-makers with decision-making authority. Our contact information is highly accurate, dependable, confirmed, and updated regularly. The information we provide has been subjected to a multi-tire verification procedure and is free of duplicate entries. Continuous prospecting can help you find relevant leads who can be converted into paying customers.
A Sneak Peek into our Data & Marketing Capabilities
Our Clients








Frequently Asked Questions
What Is PeopleSoft Used for?

PeopleSoft is a human capital management, supplier relationship management, enterprise services automation, supply chain management, and campus solutions system that can be used to integrate human capital management, supplier relationship management, enterprise services automation, supply chain management, and campus solutions modules.

What industries are the most common users of PeopleSoft?

Businesses from a variety of industries, including education, insurance, banking, manufacturing, government services, retail, healthcare, and media, to mention a few, use Oracle PeopleSoft.

What Kinds of Organizations Use Oracle PeopleSoft?

Oracle PeopleSoft is used by several well-known organizations and businesses, including the AXA Group, Carroll Enterprises Inc, SafeGuard World International, and many others.

What are the most common PeopleSoft alternatives?

Gusto, Workday, ADP Workforce Now, Dayforce HCM, BambooHR, Zoho People, Planday, SuccessFactors, and PeopleStrategy eHCM are some of the most popular PeopleSoft alternatives.

Oracle PeopleSoft is useful for what kind of business enterprises?

Oracle PeopleSoft is used by a wide spectrum of businesses, from tiny local firms to big corporations. It offers business solutions through a system that allows customers to pick and select the services that best suit their company's type and scale, making it an excellent fit for any company of any size or nature.
Our Popular Technology Users Email List Includes
Cookies are stored on your computer to provide you with more personalized services. See our
Privacy Policy
to know how we collect and manage data.