Map your Services and Products with Autodesk Users List
To build the correct business connections for advertising products and services, today's technology marketers rely heavily on data-driven marketing. Technology User Lists' Autodesk Customers List is the most accurate and up-to-date database for marketers looking to contact users and corporate decision-makers with their consulting, upgrade and upselling services!
By establishing a client's exact objectives and preparing the most optimal Autodesk Users List based on those requirements, Technology User Lists may drastically cut marketing expenditures. Our List of Companies That Use Autodesk is both specialty and result-oriented and is built for direct engagement with decision-makers across construction, manufacturing, media and entertainment, architecture, engineering, and other industries.
We understand that campaigns come with agenda – and our Autodesk user database guarantees campaign deliverables as per your agenda. So why compromise on your business leads and growth, when purchasing our customized Autodes Clients List will open new doors for market expansion, client acquisition, revenue generation, and more. Get the list of Autodesk users today and use planned campaigns to gain an edge for your business.
Get a Free Quote Now!
Reach Your Ideal Audience With Targeted List!
Engage With Promising Autodesk Clients List with our Datasets

Autodesk AutoCAD Users List

Autodesk Managers Email Database

Autodesk Products Vendors Directory

Autodesk Products Partners Email List

Autodesk Inventor Users Email List

Autodesk Revit Technology Users List

List of Autodesk Marketing Executives

Autodesk Vice Presidents List
Get Verified Autodesk User List with Technology User Lists as your Trusted Data Partner
Technology User Lists was founded after extensive research into the expanding data volume and the requirement for precise data sets for successful marketing campaigns. We are effectively going into the sphere of data provided with an experienced team of market research analysts, data scientists, and verification and validation professionals.
Technology User Lists collects data from reputable data repositories to provide quality leads to its clients. Technology User Lists is the data partner you need by your side to conduct powerful marketing campaigns, further ensuring overall business success. Available at the most affordable prices on the market, Technology User Lists is the data partner you need by your side to conduct powerful marketing campaigns, further ensuring overall business success. When it comes to obtaining a verified List of Industries That Use Autodesk, we can be the most valuable resource in assisting you in identifying your most important sales chances.
GET A QUOTE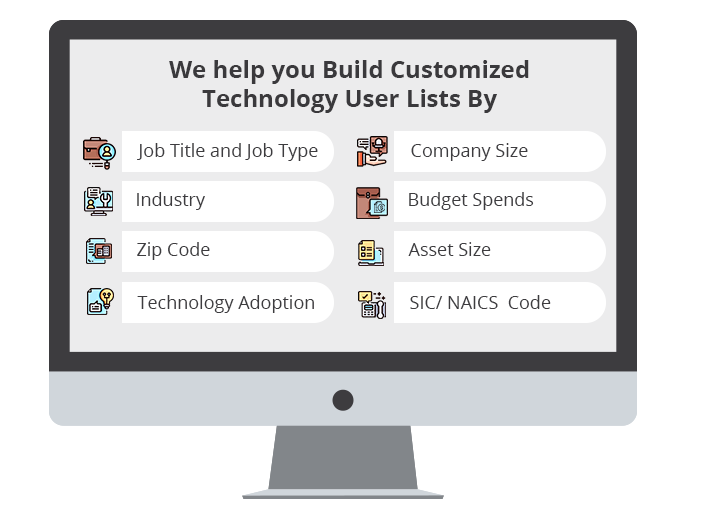 How Does a List of Companies That Use Autodesk Prove to Be Useful for You?
Meet your campaign objectives by procuring Autodesk Users Email List that are curated, vetted and verified.
Our Datasets' Standout Features:

Get access to email and Tele Verified Leads of Autodesk Users

Utilize the power of customization with our Autodesk User List based on your marketing needs.

Dedicated teams of over 800+ data scientists working round the clock to build your datasets

Benefit from active tracking of companies that use Autodesk for design and analysis.

Utilize an exhaustive database that has more than half a million contacts of Autodesk users.

Data collected for most reliable and authentic sources to provide you with accurate lists
What Makes Our Autodesk Customers Lists So Reliable?
The Autodesk Clients Listsare unrivaled in terms of information quality, and can successfully communicate precise and crisp contact details of IT decision-makers, corporate chiefs, and specialist technology clients. This database is your one-stop-shop for world-class data-driven B2B advertising. Autodesk technology customers' opt-in contacts have opened the door to new commercial relationships and deals.

450+
Million Verified Contacts

90%
Campaign Deliverability

95%
Greater that Data Accuracy

45
Days Data Validation & Vetting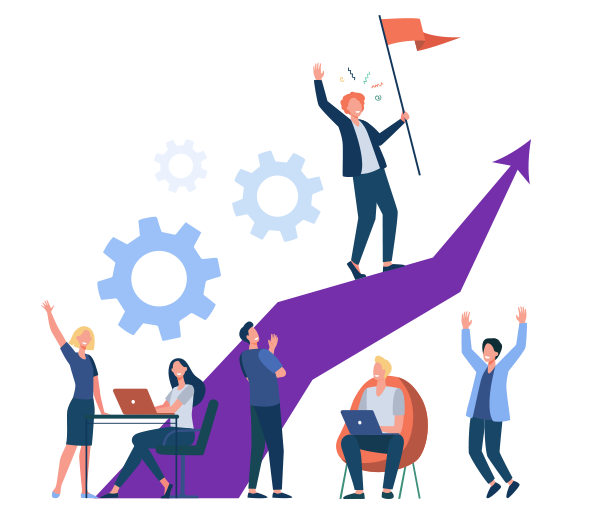 Add Value to Your Marketing Programs by Engaging with Companies that Use Autodesk
We have a team of data scientists, market research analysts, and people who are professionals in validating and verifying data who are diligently working behind the scenes to ensure you get enhanced data. Any marketer or seller must have such a database because the quality of the data severely influences the outcome of all the techniques used to interact with customers, gain their trust, and eventually persuade them to make purchases with your firm.
Technology User Lists dependable List of Companies That Use Autodesk come in helpful straight away, and if your data is incorrect, everything will be a theory. Use the data we provide to attain your full potential in your day-to-day operations. We genuinely care about your investments and efforts, and the most we can do for you is dig up the most comprehensive and accurate database possible, ensuring that your grace is preserved to a level that will ensure your continued success.
A Sneak Peek into our Data & Marketing Capabilities
Our Clients








Frequently Asked Questions about Autodesk Users List
How to best utilize an Autodesk User List?

By using an Autodesk user list, you can reach out to these individuals and market your products or services to them.

How reliable are your Autodesk datasets?

It's an unfortunate reality that we can't always trust the data we rely on. A recent study revealed that nearly 70% of all marketing datasets are either inaccurate or incomplete. We source data from a credible source and verify the accuracy of your data through cross-referencing or other validation methods.

Who would you be able to target with an Autodesk User List?

Autodesk user lists can be great for targeting individuals and businesses that use Autodesk software for their design or engineering needs. If you're looking to market a product or service to this type of customer, then an Autodesk user list is a great place to start.

Is your Autodesk User List Compliant?

We ensure that all of its lists have been permission-passed and are in compliance with international requirements such as GDPR, CAN-SPAM, and anti-spam legislation. This allows you to maintain your sender's reputation.

What are some of the well-known companies that use Autodesk?

Autodesk had over 130 million active users and we track most of these companies. Some of the well-known companies that use Autodesk's software include The Boeing Company, Walt Disney Animation Studios, Google, and Ferrari.
Our Popular Technology Users Email List Includes
Cookies are stored on your computer to provide you with more personalized services. See our
Privacy Policy
to know how we collect and manage data.