Drive Campaigns that Make an Impact with Prospective NetSuite Users Email Lists
NetSuite is a business solution that may be used on a variety of platforms. It is a web-based business intelligence or ERP software that can connect people from all over the world. You can utilize our NetSuite Customers List for offering product solutions and add-on services for business operations, worldwide platform management, customer life-cycle management, and e-commerce. You can use our company email list to succeed in a variety of marketing channels.
Direct marketing, online marketing campaigns, telemarketing, and event marketing will be among these marketing opportunities. If you're a technology marketer looking to reach out to NetSuite users, our NetSuite users email list is a great place to start. Businesses of all sizes and industries have used the world's #1 cloud ERP system to streamline their overall business processes, with our NetSuite Clients List. It allows you to connect with NetSuite Ecommerce Software users, NetSuite OneWorld users, and other NetSuite users via email, phone, and direct mail.
Get a Free Quote Now!
Reach Your Ideal Audience With Targeted List!
Engage With Promising NetSuite Customers List with our Datasets

NetSuite OneWorld Users List

NetSuite Cloud ERP Solution

NetSuite HCM Users List

NetSuite ERP Users Email List

NetSuite Advanced Inventory Users List

NetSuite SuiteCloud Users Email List

NetSuite Data Center Users Email List

NetSuite CRM Users Email List
Technology User Lists as Your Trusted Partner for List of Companies Using Netsuite
NetSuite is one of the most well-known names in the industry when it comes to cloud-based business management software. You can handle core company activities like ERP, CRM, inventory management, e-commerce, and more with a single, fully connected platform. It's also a platform that provides highly customizable solutions based on NetSuite users' needs.
As a result, once you've gathered a list of NetSuite users, your sales techniques will be steered in the right direction. For faster communication, the datasets provide you with data that can be utilized on multiple marketing channels. The ideal method for direct mail, email, and telemarketing campaigns is enabled via our NetSuite Clients List. It connects the right people at the right moment. The entire procedure paves the path for more effective communication. It boosts the number of conversions even further.
GET A QUOTE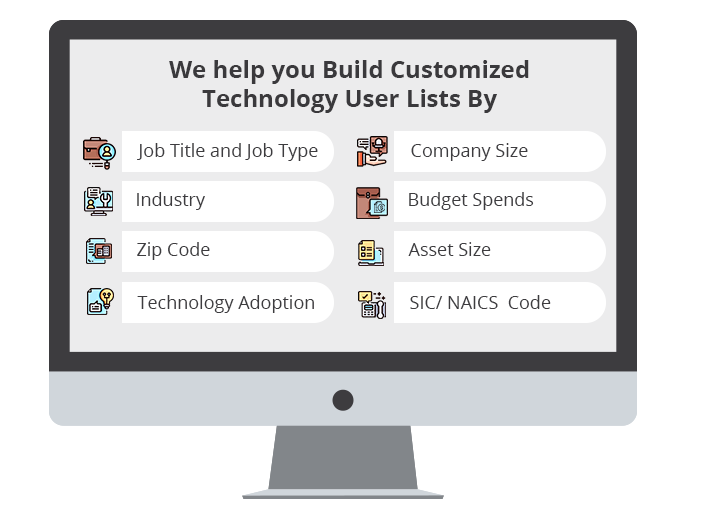 What Makes Our Netsuite Users Email List Unique From Other Players in the Market?
Meet your campaign objectives by procuring Lists of Companies That Use NetSuite that include IT contacts, companies, and other key decision-makers.
Our Datasets' Standout Features:

We track over 1.5K NetSuite user contacts all across the world.

We provide NetSuite users email list customization based on their marketing needs.

We provide information that is appropriate and up-to-date, free of outdated and irrelevant data

We build a High-Quality Email List with a Team of 700+ Market Researchers

NetSuite is used by over 500 companies, according to our research.

We provide information that gathered from reliable sources and accurate ones.
Bridging the Gap Between you and your NetSuite Clients
If data acquired from credible sources isn't cleansed or toned down properly, it won't be of much use. We use a variety of database management, data science, data mining, and data warehousing tools and technologies at Technology User List to optimize our data and make it not only dependable but also ready-to-use for our customers. Another feature that distinguishes us is the global reach of our NetSuite Clients Lists. With our impressive list, you'll have access to almost the entire world.

450+
Million Verified Contacts

90%
Campaign Deliverability

95%
Greater that Data Accuracy

45
Days Data Validation & Vetting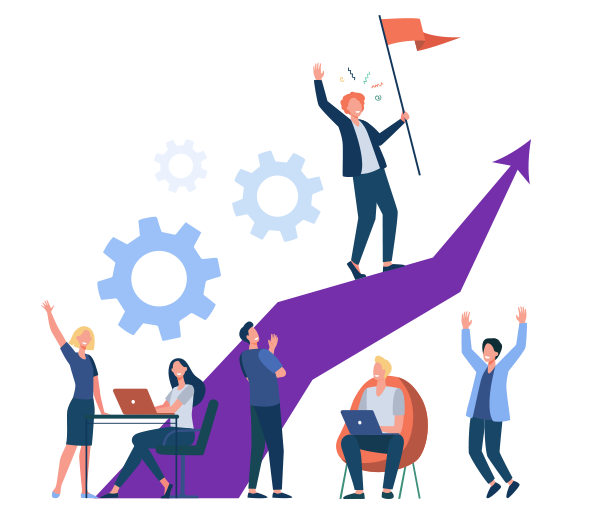 Meet your Campaign Objectives with Curated Contact Datasets of NetSuite Users
If you're looking for a way to contact NetSuite users, our List of Companies Using NetSuite is the way to go. NetSuite's software services are mostly used by small and medium-sized businesses. If you're a technology marketer, the most comprehensive NetSuite users list can help you target NetSuite clients. Take advantage of the most scalable B2B marketing intelligence money can buy to boost your ROI and customer volume.
The NetSuite Users Email List from Technology Users List is a scalable mailing data package designed to improve your marketing effectiveness while providing the most value to your customers. To make prospect movement within your sales pipeline a fluid process, reward your consumers with personalized campaigns. Our team of professionals collates and compiles data from reputable public sources of scattered data, which is then aggregated and subjected to multiple levels of verification.
A Sneak Peek into our Data & Marketing Capabilities
Our Clients








Frequently Asked Questions
What are the formats in which NetSuite User Lists Delivered?

We ensure that we give NetSuite Users List in the format of our client's choosing based on their needs. Our NetSuite Users marketing mailing database is accessible in a variety of forms, including XLS, CSV, and text.

How can a NetSuite Users Email List grow my business?

You may have the best product or service in your industry, but if you don't have a way to reach your target market, you're sunk. A NetSuite users email list can help you grow your business by allowing you to directly reach customers who are interested in what you have to offer. With a well-crafted email campaign, you can build loyalty and rapport with potential and current customers alike, establishing yourself as an authority in your field.

Will we get a refund for the contact records if there are any hard bounces?

You might not get a refund by we will surely replace the contacts at no extra costs if there is a hard bounce of more than 10%.

Is it possible to geo-target NetSuite Users with your lists?

Our NetSuite user lists are Geotagged enabling you to craft locale-specific campaigns. With geography-specific segmentations, you can channelize your prospects effectively in the sales funnel with highly targeted campaigns.

When was the last time you updated your data?

Our data gets refreshed and validated every 45 days as compared to industry standards of 60 days. This makes our data current and relevant for all your campaigns. With this, we assure campaign deliverability of 90-95%.
Our Popular Technology Users Email List Includes
Cookies are stored on your computer to provide you with more personalized services. See our
Privacy Policy
to know how we collect and manage data.