Data-driven Targeted Marketing to Keep your Leads Pipelines Full With Our MS Dynamics Users List
The Microsoft Dynamics Customers List is the initial step for marketers to communicate directly with Microsoft Dynamics users throughout the world! Technology User Lists is committed to providing tailored Technology leads to help you promote your products and services to a technology-savvy audience. You'll be able to use precise data for your global campaigns if you use our MS Dynamics users email list!
From increasing ROI to generating conversion leads, the List of Companies That Use Microsoft Dynamics has always been able to assist clients' multi-channel campaigns with accurate and validated data, allowing campaigns to meet their objectives. By promoting sales and lead creation, our MS Dynamics Clients List fosters data-driven marketing and ensures business excellence!
So don't think twice before taking the necessary smart step in your business ladder. Acquire our cost-effective List of Companies That Use MS Dynamics to keep your campaigns on target and gain maximum return from your campaign investment. Instead of trying old marketing techniques and receiving the same results every time around, Partner with us and implement the best marketing practices.
Get a Free Quote Now!
Reach Your Ideal Audience With Targeted List!
Umpteen Business Conversations With Our MS Dynamics Customers List

MS Dynamics CRM Email List

Microsoft Dynamics GP Users List

MS Dynamics CRM Customers Email Directory

Microsoft Dynamics C5 Users List

Microsoft Dynamics AX Users

MS Dynamics Power Apps Users List

MS Dynamics Nav Users List

Microsoft Azure Users List

List of MS Dynamics Clients

MS Dynamics Vendors Directory

MS Dynamics Business One Address List

Microsoft Dynamics 365 Customers List
Technology User Lists as Your Trusted Salesforce Customers List Partner
Our high-quality data distinguishes your campaign from the competition and ensures that every effort is put towards creating profitable leads for your company. The information in our database can assist you in contacting Microsoft Dynamics users who are top company decision-makers, executives, and other prominent individuals. Our extensive database provides a thorough overview of MS Dynamics users' contact information, allowing you to perform multi-channel campaigns via phone, direct mail, and email.
Microsoft Dynamics is one of the world's most popular ERP and CRM solutions, with over 80K users. You've come to the right place if you're a developer or an ISV trying to market your product to Microsoft Dynamics users. List of Companies Using Microsoft Dynamics can help you locate prospects in the United States, the United Kingdom, Australia, Asia, Africa, the Middle East, Europe, and the rest of the world.
Don't you want to get your hands on a prospective MS Dynamics Users List?
GET A QUOTE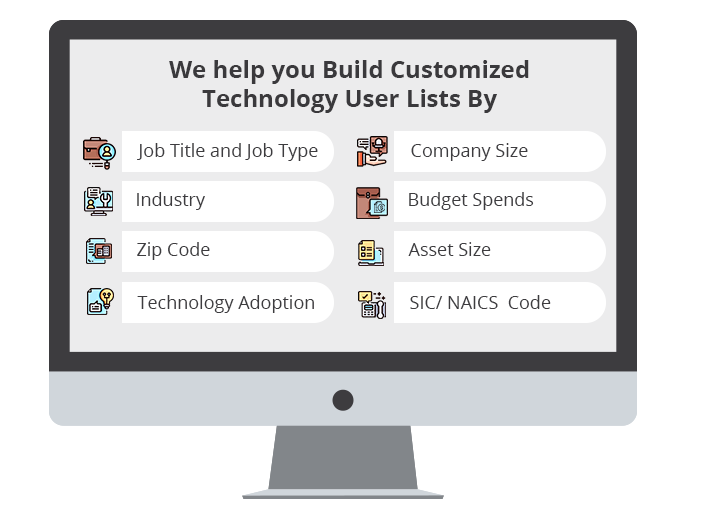 How will a List of Companies That Use Microsoft Dynamics Prove to be Useful for you?
Your marketing program will benefit from the MS Dynamics Users Email List because it allows you to connect with Microsoft Dynamics users with great precision.
Salient Features of Our Datasets:

Responsive and up-to-date data, devoid of outdated and redundant information.

Information gathered from reliable sources for optimal accuracy.

List of Microsoft Dynamics users who have been verified via email and telephone.

Customization of the Microsoft Dynamics Users List based on your marketing needs.

We have over 72,800 Microsoft Dynamics user contacts all around the world.

Microsoft Dynamics is used by over 14K businesses helping you increase reach.
How Do You Stand to Benefit From a Carefully Curated, Vetted, and Verified Microsoft Dynamics Users List?
We take precautions to ensure that the List of Companies That Use MS Dynamics is established following database compliances, standards, and rules, and is available in pre-packaged and custom-built forms. The Microsoft Dynamics Customers List contains all of the data that marketers need to build productive interactions and deliver high-quality results.

450+
Million Verified Contacts

90%
Campaign Deliverability

95%
Greater that Data Accuracy

45
Days Data Validation & Vetting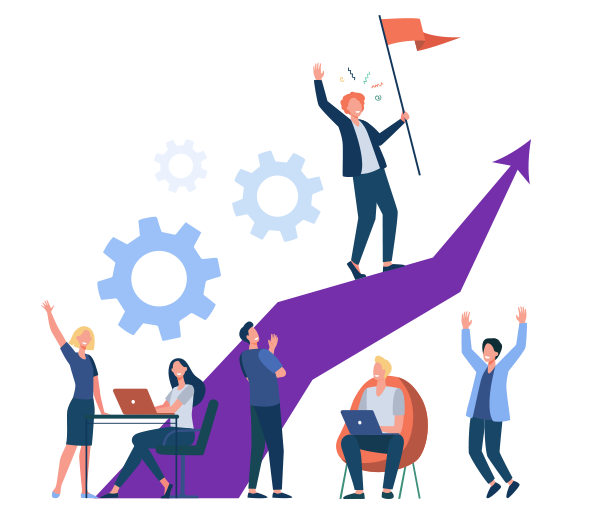 Build Connections with Microsoft Dynamics Customers Across Industry Verticals
Our List of Companies Using Microsoft Dynamics listen carefully to your needs before creating a one-of-a-kind list that will help you get the most out of your marketing initiatives. Sending a stream of communication to increase interaction will help you find a well-paying audience who will become your recurring clients.
We also keep the Microsoft Dynamics Customer List up to date so that we can deliver optimum value through precision. This way, you can resuscitate old client connections on the go. Apart from standardized benefits, our data can also help you make high-quality marketing decisions, while also offering your business a distinct identity to help it stand out.
If you're a marketer trying to pitch your sales proposals to MS Dynamics users, you'll need to engage with the decision-makers and key business professionals who count. Technology User Lists' Microsoft Dynamics Users List contains over 2 million contacts, including Directors, Vice Presidents, CEOs, CIOs, CTOs, CFOs, COOs, CMOs, HR Managers, and other Key Decision Makers, among others.
A Sneak Peek into our Data & Marketing Capabilities
Our Clients








Frequently Asked Questions
What are the different industries using Microsoft Dynamics?

Microsoft Dynamics is a customer relationship management and enterprise resource planning software that provides a holistic view of customers and operations. It's a part of "Microsoft Business Solutions," and it's used by Microsoft products including SharePoint, Yammer, Office 365, Azure, and Outlook. Retail, financial services, manufacturing, and the public sector are among the industries covered.

What are the geographies I can target with Microsoft Dynamics Users List?

WThe Microsoft Dynamics Users Mailing List from Technology User Lists is a focused data repository of essential decision-makers and company leaders who use Microsoft Dynamics services in (but not limited to) the United States, the United Kingdom, Canada, and Asia.

When was the last time your data was reactivated?

Our database is updated and checked every 45 days to maintain and offer the legitimacy of the contact records.

What are the different lists you provide about Microsoft Dynamics?

We have several listings related to the Microsoft Dynamics product line. MS Dynamics AX, MS Dynamics GP, MS Dynamics CRM, and other Microsoft Dynamics products are included.

How are your lists different from other players in the market?

We believe in focused marketing, thus we offer Microsoft Dynamics Users Email List and other innovative marketing solutions that connect you to your sales goals quickly, no matter where they are in the world. Our data analysts and marketing analysts will also go above and beyond to assess and optimize your multi-channel marketing initiatives, guaranteeing that you get greater conversion rates and a higher return on investment.
Download PDF
TECHNOLOGY EMAIL LIST USER MANUAL BY TECHNOLOGY USER LISTS
Learn how to make appropriate use of our email lists to get best results.
Click here to view details

Our Popular Technology Users Email List Includes