Connect With and Drive Conversations with Key Decision Maker Profiles with SAP Customers List
SAP is one of the world's largest business software corporations, with a long number of significant enterprises and experts on its client list. If you want to reach this desirable demographic, buying the List of Companies that use SAP is an investment that will pay off handsomely. You'll be able to target your marketing efforts specifically at SAP users, as well as gain access to a big number of new prospects. With this helpful tool, you'll be able to connect with some of the most qualified leads available and begin earning sales right now!
SAP has a large user base that is distributed across the globe. Our SAP Customer Email List is an excellent resource for reaching out to certain market segments. We deliver the highest quality and most accurate SAP Users List with detailed contact information on hundreds of thousands of SAP users associated with companies of all sizes across the United States, the United Kingdom, Australia, Asia, the Middle East, and other regions at Technology Users Lists.
Our SAP Customers List enables you to create more targeted campaigns that align with your audience and objectives. Using our SAP Users List, you can reach out to influential personalities and decision-makers using SAP software across various industries, departments, and locations. Our SAP Users List is verified, updated, and segmented regularly to ensure you reach the right audience at the right time. While you can utilize our SAP Users List to achieve desirable outcomes from your campaigns by filtering and sorting the data based on various parameters, you can leverage our SAP Customers List to enrich your existing database with new contacts and insights.
Get a Free Quote Now!
Reach Your Ideal Audience With Targeted List!
Engage With Promising SAP Clients with our Datasets

SAP HANA Users List

SAP SuccessFactors Users List

SAP Cash Application

SAP Crystal Reports

SAP TEM Customers List

SAP Sybase ASE

SAP CRM Customers List

SAP Business One

SAP IS Airlines & Defense

SAP EBP Users List
Bank upon Technology User List as your Trusted List of Companies Using SAP Partner
We use information from a variety of sources to create highly efficient and reachable email lists. B2B marketers can use the list accuracy to target prospects who are SAP clients. We'll take it a step further and create a marketing approach that maximizes conversion and returns on investment. Connect with B2B prospects, important decision-makers, and professionals with purchasing power all across the world by using our SAP Customer Lists. Use our SAP Clients List to connect with SAP customers, industry experts, and technology specialists, and have a big impact on your company's future path.
Marketers can improve the customer journey within the sales pipeline thanks to our efforts. We are the only mailing list provider that conducts a thorough search of global marketplaces to compile additional SAP Customers lists. Because our skilled data scientists set out to scan global marketplaces by sweeping trade fairs, conferences, SAP Newsletter Signups, and more to aggregate the data of firms interested in SAP solutions, Technology Users List is a provider of the most accurate List of Companies Using SAP.
Get your hands on the most prospective SAP User List!
Get a Quote Right Now!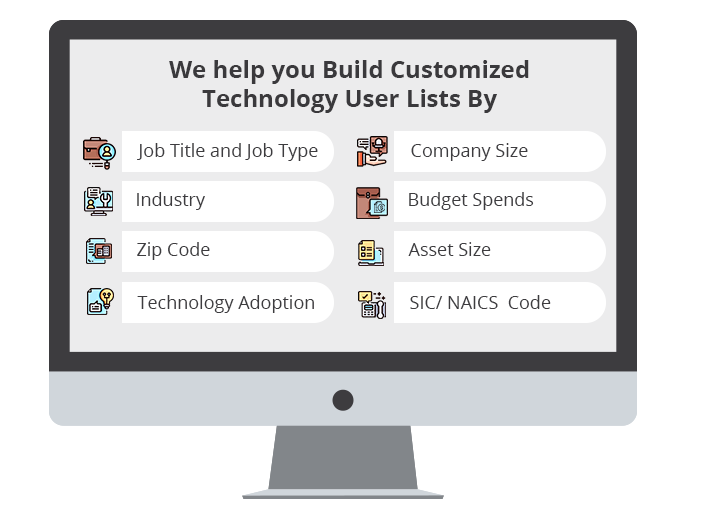 What Sets Our SAP Users List and Contact Datasets from Apart from the Competition?
Using our SAP Users Email List, you can choose from a wide range of options to reach your right audience today.
Salient Features of Our Datasets:

Customization of the SAP users list based on your marketing needs.

esponsive and up-to-date data, devoid of outdated and useless information.

Information gathered from reliable sources for optimal accuracy.

Over 1,21,400 SAP customer contacts all across the world.

Tracking of over 20K companies that use SAP products.

SAP users' mailing list, validated by email and telephony.
Reach Out to SAP Software Users With Your Displacement Solutions, Services, and Products
Start with Technology User Lists' database of Companies That Use SAP if you want to engage companies who employ SAP solutions. Our database has been carefully segmented and optimized to accommodate all multichannel activities, including email, direct mail, and telemarketing. If you're having trouble reaching out to potential customers in both domestic and international markets, our SAP users email list is a one-stop-shop for marketers, as it allows you to confidently approach companies in the United States, the United EMEA, and APAC regions.

450+
Million Verified Contacts

90%
Campaign Deliverability

95%
Greater that Data Accuracy

45
Days Data Validation & Vetting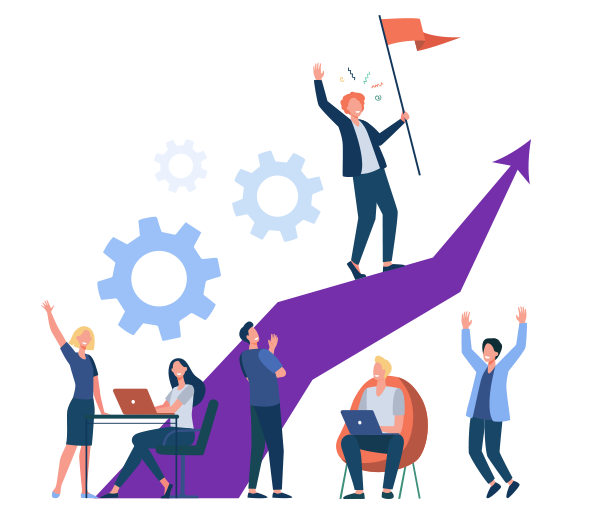 Maximize your Campaign Success Exponentially with Companies that Use SAP
Our SAP Users Email List has everything your organization requires, which means we cover all of the SAP user community's vital marketing information. This, together with our data analysts' significant knowledge, places Technology Users List among the global leaders in SAP application marketing. With our list of SAP-using firms, you can swiftly pitch your sales proposal to the right people. Technology User Lists' professionals assist you in creating the ideal list for your business by examining your marketing plan, prior events, and current marketing data.
You may boost lead generation and sales opportunities with this list. With this list, you can stay in touch with the industry's top specialists. Businesses may successfully target small and large firms utilizing SAP solutions for their day-to-day business activities using our opt-in SAP Users Mailing List. Our skilled staff obtains all data lawfully from reliable sources to maximize the outcome of your campaign. Take advantage of this up-to-date SAP Users Email Database and develop your business beyond the domestic market.
A Sneak Peek into our Data & Marketing Capabilities
Our Clients








Frequently Asked Questions
How frequently is the SAP Users Email List updated?

Every 45 days, the SAP users' email list is refreshed, allowing you to engage with your potential customer right away.

How does your SAP Customers List help in the growth of an enterprise?

You can develop your business relationships with selected IT professionals using our customized and pre-packaged on demand SAP Users List. Furthermore, our SAP Customer list is verified and validated to improve deliverability and ensure that your emails reach SAP technical experts in the proper inbox.

Which are the different SAP users list available in your database?

SAP ERP users list, SAP SuccessFactors users list, SAP MM users list, SAP CRM users list, SAP Ariba users list, SAP Crystal Reports users list, SAP HANA users list, SAP Business One users list, and others are among the SAP users' lists that are accessible.

Why partner with Technology Users Lists for the SAP customer list?

We aim to deliver SAP Customer Lists that are validated and updated regularly at Technology Users Lists . The SAP Customers List is created for B2B marketers and businesses wishing to connect with SAP professionals and SAP-using companies. You can use our data to create a variety of marketing initiatives with a high return on investment.

What are the predominant details captured in the SAP client list?

With our SAP Clients List, we provide multi channel information such as Company Name, Email Address, Address, City, State or Province, ZIP or Postal Code, ZIP4, Country, Phone, Fax, SIC or NAICS code, and more.
Our Popular Technology Users Email List Includes
Cookies are stored on your computer to provide you with more personalized services. See our
Privacy Policy
to know how we collect and manage data.